EVENTS & CONFERENCES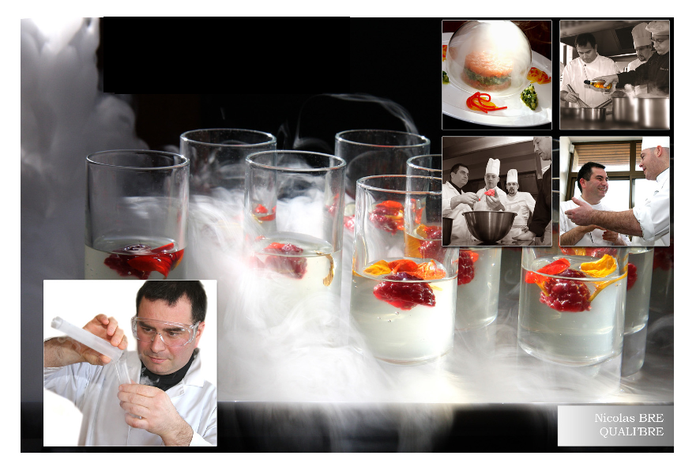 ANIMATION / PERFORMANCE
THE CULINARY ART MAKES ITS SPECIAL SHOW !
An extraordinary meeting...
with Culinary Alchemy,
with a Passionate Duo
consisting of a 'mad food and Gourmet Scientist'
and a talented chef with his crazy Creativity and his charming Charisma.
This Culinary Innovative Art may be developped in an open show, in close-up and directly related with the choosen theme of the event.
The more complex the challenge is, the more our team is pleased about the questionning of its achievement.
Open your eyes, open your mouth and enjoy the show and the meal !
Formulate an outline of your project and request a quote via our contact page...
Less technical, but also instructive :
- The molecular cooking Boxes of Science & Gourmandise : click here for website