OUR SITE CUSTOMIZED TRAININGS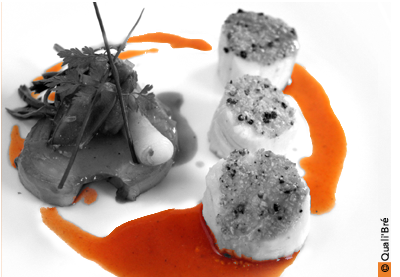 INTRA-ENTREPRISE
Our team realizes also fine tailored trainings inside of your company. Before acting, these customized trainings are subjected to a thorough and personalized study of the specific business needs:
"All our interventions include 4 essential elements: Pedagogy, inherent Culinary Techniques, Food Security, Human Resources and... Taste Pleasure!"

Hygiène and Food Safety, HACCP, Health Control Plan, Documentary System, Crisis Management...

Culinary Techniques and Technologies: mastery of cooking methods (vaccum, low-temperature, pressure...) Comprehension of scientific data, Culinary innovating Trends (Molecular Cooking, Emotional Techno-Cooking...)

Sensorial Awakening and Analysis

Culinary Production Organization: Methods, Planning, Management, Human Resources, Skills and Competencies, Equipment and Material Optimization
All our interventions are performed in the field and in the workplace by our team of expert trainers.
CONSULTING / EXPERTISE

Quality support: Audits, Health and Safety Accreditations, Quality Assistance, Certifications, Crisis Management...

Research and Development : Science et Culinary Art (on-site intervention or through privatization of our Research Center)

Food Concepts

Advices and Tips on Plans and Administrative Assistance